Create a 3D UI mockup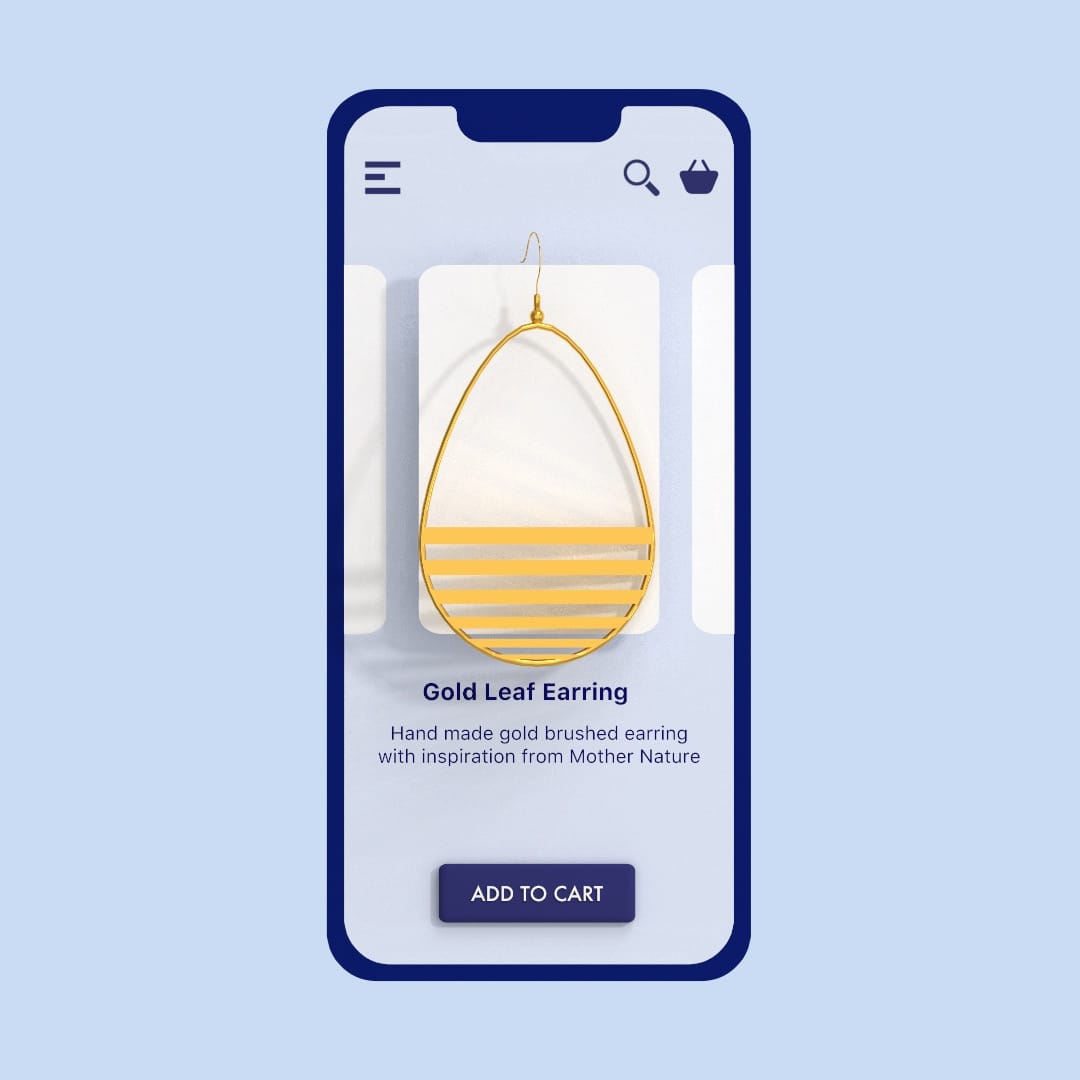 Follow these simple steps to create a professional looking 3D UI mockup render in no time.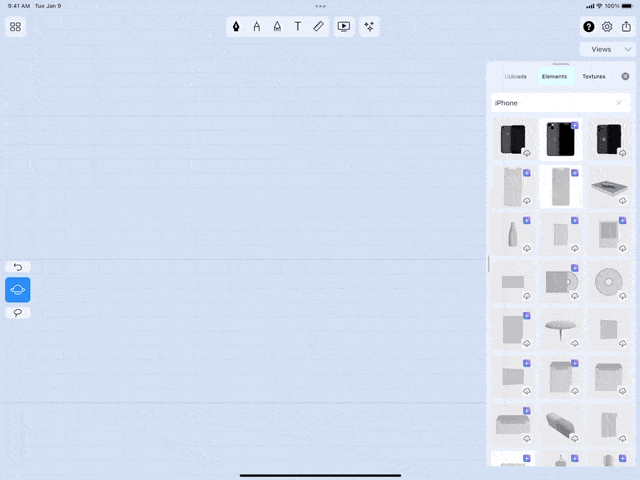 1. Insert a phone frame
Search for "iPhone" and insert a frame element.
Ungroup the element and apply colors to its parts.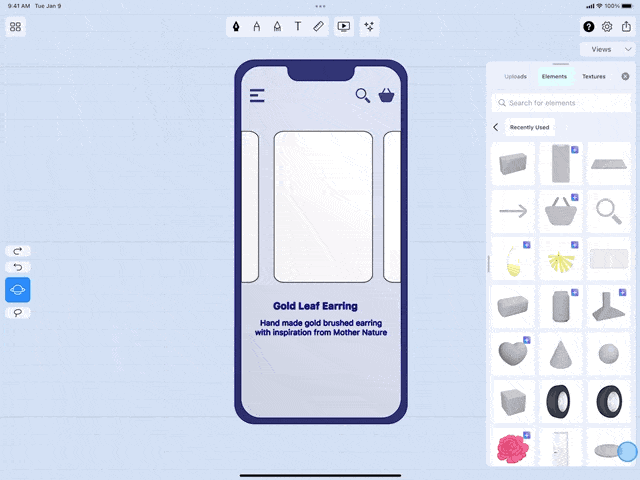 2. Add elements and text
Add and edit 2D and 3D elements to create a user interface.
You can adjust the elements to fit your UI.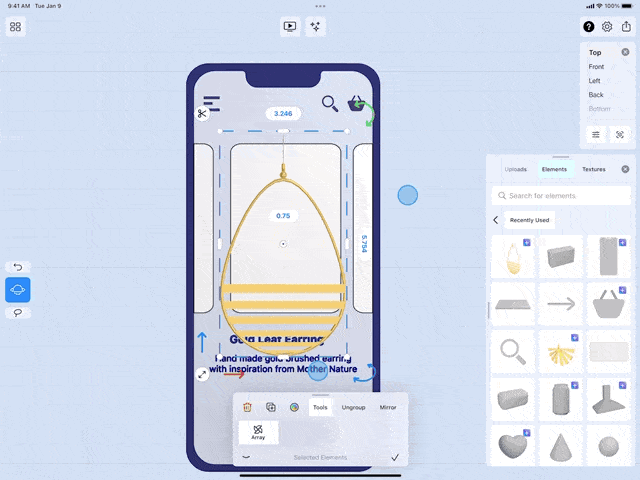 3. Render & Save
Ready to present your design? Tap on the Render button to see your design fully rendered. Use the Share button to save an image of your work.